If there is an emergency situation no matter whether it is a fire, flood, or other situation, the emergency will unfortunately hit the headlines.
Following are a few emergency preparedness tips to be known:-
Pick a spot – You have to find a place where your family members will be able to reunite when you got separated. In case of hurricanes, you have to pick an indoor meeting spot like a room without window. When all of your family members are in different locations, you have to choose a meet up spot like library. When choosing a spot, you have to ensure that whether these places are accessible by all.
Family communication plan – Communication plays an important role when a disaster strikes. There will be no emergency personnel who would help you to find your family instead he will be busy helping needy people. Therefore, if you have made a plan already, then it will be easy to make things.
A go-bag – It is nothing but an emergency kit and every member of your family including children as well as disabled should need their own bags. These kits have several components such as a first aid kit, flashlight, maps, batteries and other needs of every person. Only these things are not at all enough for survival, you will need some disaster tools and equipment in order to receive emergency response which includes catering, showers, restrooms, laundry, medical services, security and more.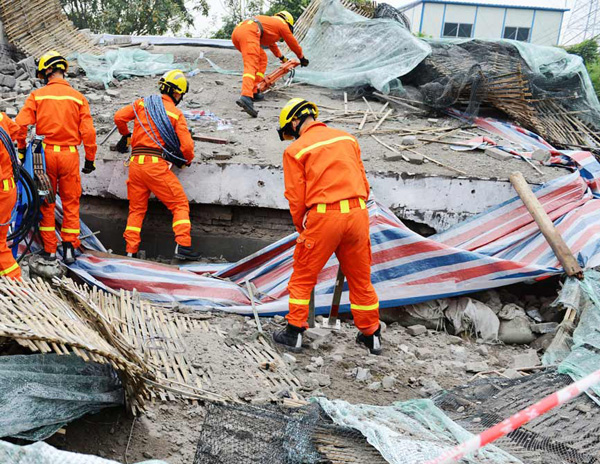 Easy access of Documents – Floods may wipe away all of your important documents and papers. So you have to be careful in storing them in a safe place which is waterproof and fireproof. Keep them in a place which is easy for you to grab in case of any emergency situation. Some of your documents may include passports, birth certificates, legal documents of your assets and many.
Emergency outfit – Emergencies may happen at any time so you should be ready to face anything. During that time, you cannot go out with your outfit particularly when you find bad weather outside. Therefore, it is recommended to lay out a few clothes inside the go-bag not only for you but also for your whole family. The outfit should include a pair of shoes, pants, full sleeve t-shirt and jacket to name a few.
Keep these points in mind when you stuck in a disaster.